Run Statistics
2013
888
2012
1134
2011
951
2010
957
2009
821
2008
855
2007
1150
2006
1068
2005
882

Web Counters
Website Visitors
Since
May 2, 2007

Visitors Today
Oct 31, 2014

Latest 10 Responses

10/29/2014: 101 THEALL RD RYE: @OSBORN RETIREMENT FACILITY, Cross: OSBORN WAY, Type:ALARM, COMM, Time out: 15:01:27 Area: RYE,Alarm lev: 0 ,
10/29/2014: 8 MISTLETOE LN RYE, Cross: HOLLY LN, Type:ALARM, RESD, Time out: 10:10:29 Area: RYE,Alarm lev: 0 ,
10/28/2014: 10 GEORGE LANGELOH CT RYE, Cross: FOREST AVE, Type:ALARM, RESD, Time out: 21:37:22 Area: RYE,Alarm lev: 0 ,
10/28/2014: 22 ELM PL RYE: @MORGANS FISH HOUSE, Cross: THEODORE FREMD AVE, Type:INVEST, OUTSIDE, Time out: 12:55:36 Area: RYE,Alarm lev: 0 ,
10/28/2014: 4 JOHNSON PL RYE, Cross: BOSTON POST RD, Type:ALARM, RESD, Time out: 10:54:17 Area: RYE,Alarm lev: 0 ,
View Past 30 Responses
Welcome to the Official Website for the City of Rye Fire Department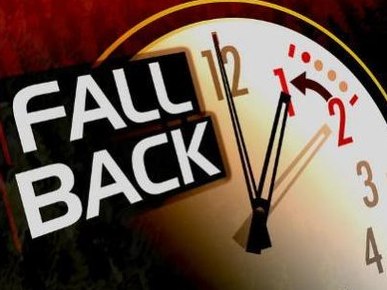 I-95 SB at MM 14.0

Truck Fire on I-95

Web Admin, October 16

On Thursday, October 16th at approx. 11:30pm, The Rye Fire Department was dispatched to Interstate 95 at mile marker 14.0 southbound for a reported truck fire. Car 2421 was first on scene and confirmed a fully involved tractor trailer fire. Engine 191 arrived shortly thereafter and stretched a trash line. Firefighters were able to quickly extinguish the fire and no injuries were reported.... (Full Story & Photos)

The Garnets Win!

Web Admin, September 14

The Rye Fire Department hosted the Rye Garnets Varsity and Junior Varsity Football Teams to a traditional pasta dinner. This annual tradition is hosted the night before "The Game", the football game between The Rye Garnets and The Harrison Huskies. This year, The Varsity Garnets came out on top, with a HUGE win!

Go Garnets! ... (Full Story & Photos)

Rye FD Supports Rye Football's Car Wash

Web Admin, August 24

As an annual tradition, The Rye Garnet Football Teams hold a Car Wash Fundraiser to raise money for their upcoming season. As always, The Rye Fire Department takes this opportunity to Donate to a good cause and get our apparatus sparkling cleaned. This year, Engine 191, Engine 192 and Utility 39 took part in the fundraiser.

Just a reminder, the Annual Rye-Harrison Varsity Football Game is early ... (Full Story & Photos)


Trench Rescue on Bradford Ave

Web Admin, July 31

On Thursday July 31st, at 11:13 AM, The Rye Fire Department and Port Chester-Rye-Rye Brook EMS were dispatched to 15 Bradford Ave for a reported trench collapse. The Rye Police Department, who received the original 911 call from the homeowner, were on scene within minutes. Police officers found 2 contractors chest-deep in a trench, unable to exit. The two contractors reported that the walls of ... (Full Story & Photos)



Photo by Official RFD Photogragrapher Lester Milman.


Photo by RFD FF Lester Millman

Memorial Day 2014

Web Admin, May 26

On Monday, May 26th, Memorial Day, members of the Rye Fire Department and Rye community participated in The Fire Departments Annual Festivities and march to the Fireman's Monument.

After the march to the monument, members relocated to Station Plaza for the Annual Memorial Day Parade.

The Rye Fire Department is actively looking for new members.
Click here for information on joining!