There are currently no events
Web Counters
Website Visitors
Since
May 2, 2007

Visitors Today
Oct 03, 2023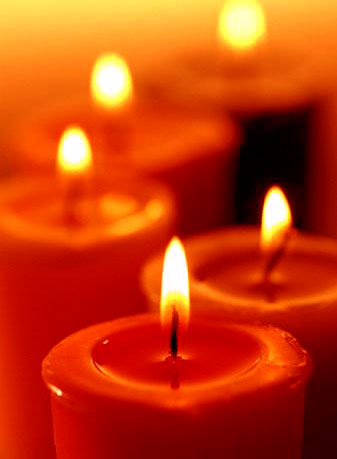 Candle Safety

Remember that a candle is an open flame. It can easily ignite any combustible nearby.
Facts and figures
During 2004, an estimated 17,200 home structure fires started by candles were reported to local fire departments. These fires resulted in an estimated 200 civilian deaths, 1,540 civilian injuries and an estimated direct property loss of $200 million.
Safety tips:
Extinguish all candles when leaving the room or going to sleep.
Keep candles at least 1 foot away from things that can catch fire, like clothing, books and curtains.
Use candle holders that are study, won't tip over easily, are made from a material that cannot burn, and are large enough to collect dripping wax.
Keep candles and all open flames away from flammable liquids.
Keep candle wicks trimmed to one-quarter inch and extinguish taper and pillar candles when they get to within two inches of the holder. Votives and containers should be extinguished before the last half-inch of wax starts to melt.
During power outages, avoid carrying a lit candle. Use flashlights.
The National Fire Protection Association discourages the use of candles in bedrooms and sleeping areas.